Beeswax Wrap DIY Premixed Squares Value Pack of 10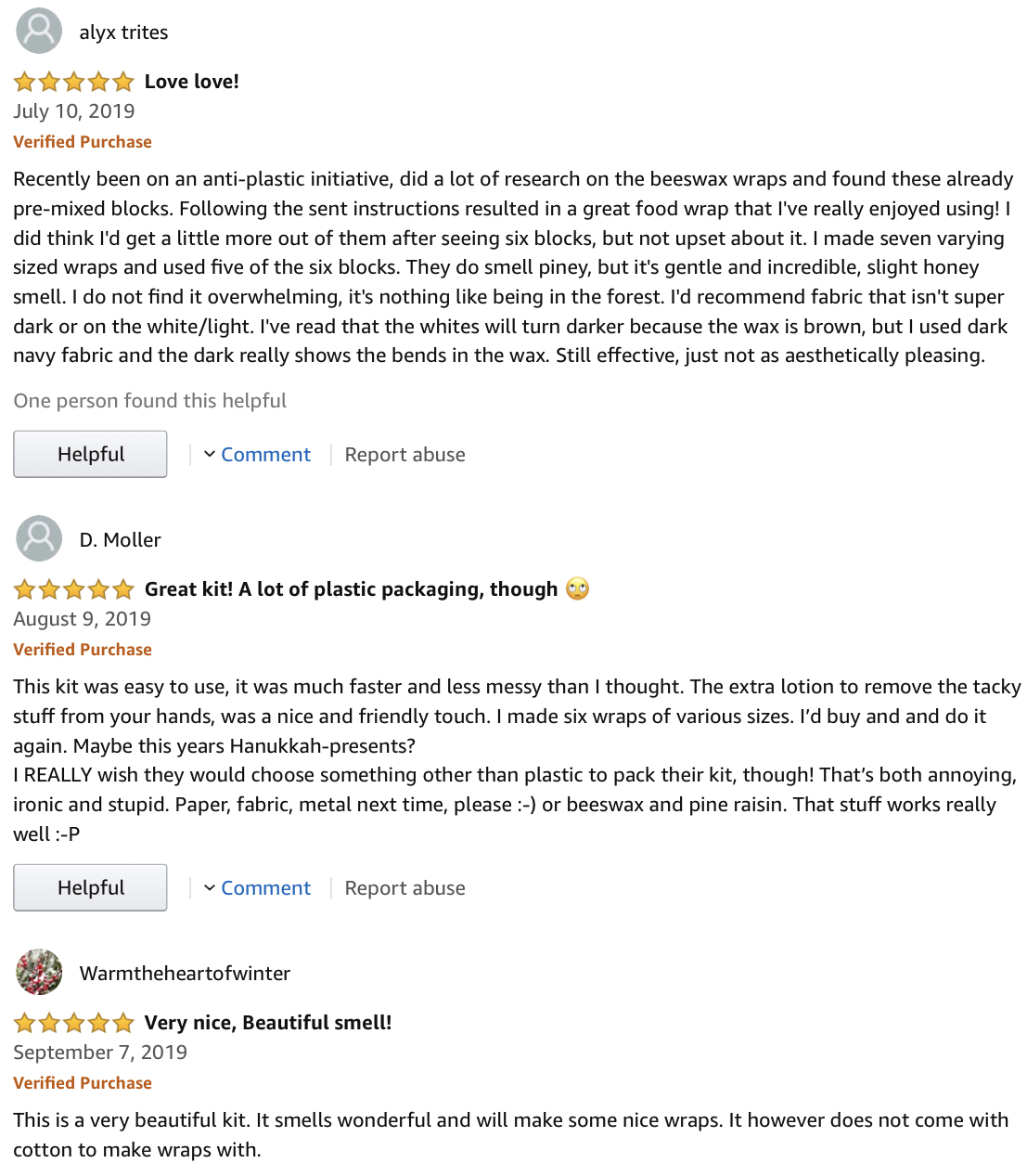 Beeswax Wrap DIY Premixed Squares Value Pack of 10
Kick start your beeswax wrap project with pre Mixed beeswax Wrap Squares. Just simply follow the directions included with each kit and you're well on your way to creating a Zero Waste Lifestyle.
The kit comes with 10 pre Mixed Squares. Each covers approximately 14"x13" light weight cotton fabric.
Making beeswax wraps has never been so easy!
Care instructions for every day use.
Do not expose to heat sources. Do not use with fish or meat. Wash with mild soap and cool water, rinse and air dry. To extend the life of your beeswax wrap Do not wash in hot water.
How long do beeswax wraps last? Approximately 1 year based on use.
These kits also make great gift ideas for the holidays or other celebrations.
sale
Beeswax Wrap Pre Mixed Squares to Make 10 Reusable Beeswax Wraps